Buy a Pre-Owned Vehicle in Birmingham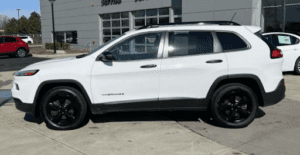 Nestled within the vibrant neighborhoods of Oakland County, Birmingham's leafy boulevards hold a gem – Genesis Alfa Romeo and its impressive array of pre-owned vehicles. Opting for a pre-owned vehicle is a decision rife with numerous perks, including cost-effectiveness, slower depreciation, and a vast selection.
Genesis Alfa Romeo, situated in Macomb and a stone's throw from Detroit, takes pride in our curated collection of premium, pre-owned vehicles. Visit us today to check out our large selection and let our talented team guide you toward the car that perfectly complements your needs and preferences.
Why Buy a Pre-Owned Vehicle?
Purchasing a pre-owned vehicle is an intelligent and economical decision for many reasons. First, it can save you significant money compared to buying a new car, as the initial depreciation has already occurred. Moreover, pre-owned vehicles often have lower insurance premiums, adding to your savings.
Additionally, a pre-owned vehicle offers you a wider range of options. This is especially true at Genesis Alfa Romeo, where our selection spans various makes and models, enabling you to find a vehicle that fits your lifestyle and budget.
View Our Selection of Pre-Owned Vehicles
Our dealership is home to a vast and diverse range of meticulously inspected and certified pre-owned vehicles. Whether you're seeking the luxury of a classic Alfa Romeo, the versatility of a spacious SUV, or the efficiency of a compact sedan, we have something for everyone.
2016 Ford Focus
The 2016 Ford Focus, available in sedan and hatchback styles, offers a blend of practicality and sportiness. It features a standard 160-horsepower 2.0-liter engine, with a more fuel-efficient 1.0-liter EcoBoost variant and a high-performance 350-horsepower RS model available. The interior is well-designed with standard and luxury features across various trims. Safety is a high priority, with the 2016 Focus receiving a five-star rating from the National Highway Traffic Safety Administration. Overall, it caters to many drivers, from fuel-economy seekers to performance enthusiasts.
2017 Jeep Cherokee
The 2017 Jeep Cherokee is a compact SUV that blends off-road capability with modern comforts. It has two engine options: a 2.4-liter four-cylinder and a 3.2-liter V6, with a nine-speed automatic transmission. Inside, it offers a comfortable interior with a standard 5-inch touchscreen, Bluetooth, and optional advanced tech features. Safety-wise, it comes with a rearview camera and optional advanced safety features. The Cherokee excels off-road, especially in the Trailhawk trim, making it a solid choice for daily commuting and outdoor adventures.
2020 Volkswagen Tiguan
The 2020 Volkswagen Tiguan is a stylish compact SUV with a balanced blend of performance, comfort, and advanced technology. Its 2.0-liter turbocharged four-cylinder engine delivers smooth and reliable performance, while the available 4Motion all-wheel-drive system provides excellent stability and traction. Inside, the Tiguan offers a spacious and refined interior with optional third-row seating, a rarity in its class. It has a suite of standard features, including a 6.5-inch touchscreen infotainment system, Apple CarPlay, and Android Auto. On the safety front, it comes standard with a rearview camera and includes available driver assistance features such as adaptive cruise control, blind-spot monitoring, and forward collision warning.
2019 Land Rover Discovery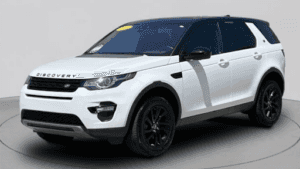 The 2019 Land Rover Discovery is a luxury SUV that adeptly combines off-road prowess with upscale sophistication. Its spacious and plush cabin comfortably accommodates seven passengers, offering cutting-edge technology and high-end materials. The Discovery comes equipped with a choice of potent engines – a fuel-efficient diesel and a supercharged V6 – delivering robust performance. Its innovative off-road capabilities, featuring All-Terrain Progress Control and air suspension, ensure the vehicle can easily navigate various terrains. The 2019 model has advanced safety features, making it a compelling choice for those seeking luxury, capability, and peace of mind.
2021 GMC Sierra 1500
The 2021 GMC Sierra 1500 is a robust and versatile full-size pickup truck designed with both utility and comfort in mind. Equipped with a range of powerful engine options, including the top-tier 6.2-liter V8 and an efficient Duramax 3.0-liter turbodiesel, the Sierra 1500 offers impressive towing and hauling capabilities. An upscale interior with user-friendly technology features and a generous suite of driver-assistive technologies complements it. With its rugged good looks, superior off-road capabilities (particularly in the AT4 trim), and numerous customization options, the 2021 Sierra 1500 confidently caters to a wide array of truck buyers' demands.
Stop by our dealership to view our full selection of pre-owned vehicles, and make sure to ask about our specials!
Why Buy from Genesis Alfa Romeo?
At Genesis Alfa Romeo, we are more than just a car dealership. We are a team of automotive enthusiasts committed to providing a satisfying and seamless car buying experience. Serving communities in Birmingham, Royal Oak, Bloomfield Hills, Farmington Hills, and Troy, we uphold a reputation of trust and transparency.
Our pre-owned vehicles undergo a rigorous inspection to ensure their quality and reliability. Our knowledgeable sales staff is eager to assist you, answer your questions, and guide you throughout purchasing.
Need Financing? No Problem!
We understand that buying a vehicle is a significant investment. That's why our Finance Center is dedicated to making the financing process as effortless as possible at Genesis Alfa Romeo. Whether you have a perfect credit history or are working to improve it, our team will work closely to secure the best financing terms. We believe everyone deserves the opportunity to drive a car they love, and we are here to make that dream a reality.
Visit Genesis Alfa Romeo Today
Choosing a pre-owned vehicle from Genesis Alfa Romeo offers numerous advantages, from cost savings to a wide selection of quality vehicles. With our friendly Sales Staff ready to assist you, our Finance Center's supportive guidance, and our Service Center's commitment to maintaining your vehicle in top condition, you can rest assured that you are making a wise investment.
Visit Genesis Alfa Romeo in Macomb today. Discover our wide selection of pre-owned vehicles, enjoy a test drive, and take the first step toward owning a car that combines quality, value, and peace of mind. We can't wait to welcome you to our dealership family!