Find Your Perfect Ride Under $20K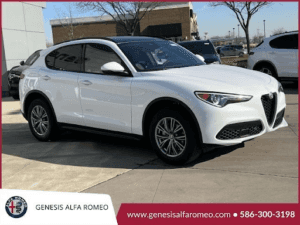 Let's face it: when you're looking for a great car, not everyone can afford to spend $30k, $40k, $50k, or even more to get that new car. Whether you have a tight budget or you can afford to go all out on a fancy find, you deserve options when it comes to choosing the perfect ride. 
Here at Genesis Alfa Romeo, we do our best to provide for a variety of car needs in Detroit and the surrounding areas. Let us help you find your perfect ride for under $20K. In this guide, check out some tips and helpful insights for finding a great car in your price range. 
Don't Be Afraid to Shop Used Inventory
You can find some really terrific finds in used inventory when you use a quality dealership. The bonus about browsing used vehicles is you have a good selection of makes, models, and prices to choose from. You simply need to know what you are looking for. 
While you may have to be a little bit flexible on the type of car you get, you can easily find some great choices. Cars, trucks, SUVs, or even something else – take a look and see what you can find to help you pinpoint the ride you want. 
You can head straight over to your favorite dealership and work with someone there who can answer your questions, or you can check out inventory online. When you look online, it doesn't matter whether you are coming from Farmington, Macomb, or another area; shopping online gives you a good idea of what is available. 
Most websites have ways to filter your search if you are looking for something specific. For example, our website allows you to narrow down your price range and select details like the following: 
Color

Year

Make

Model

Mileage

Features

Fuel
Just be sure not to make your search too narrow unless you are willing to be patient and wait for your dream car to become available. 
Keep an Open Mind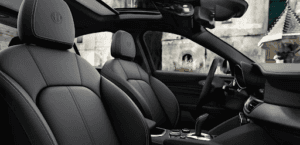 As you consider the options within your price range, you may need to keep an open mind. Finding a car that fits your budget requires a little bit of flexibility. That being said, you don't have to just settle for anything. You have the right to shop around and find what you think will be the best fit. 
But the thing that you do need to remember is you might not walk away with a top-of-the-line brand-new Alfa Romeo Tonale. Be reasonable about your demands and what you are looking for in your next car. 
Just because you can't get the latest and greatest high-end model doesn't mean you can't get a good vehicle that is worth your investment. You simply have to be willing to be open to the options out there. 
You can have picky preferences or certain demands, but make sure you can fit them into your budget range. 
Do the Research Before You Buy
Sometimes you have to do a little work to find a vehicle that is really going to work for you. When your budget is $20K or less, you want to make sure you're finding a vehicle that serves your needs and is still going to be a long-lasting, reliable car. 
In order to make sure you are getting what you paid for, you might need to do some research. Start with researching the make and model that you are interested in. You might also want to look at that specific year to see if there are issues you need to be aware of. 
Then, do some research on your dealership to ensure they have reliable, straightforward practices that won't leave you in a bind with a melon of a car. Most reputable dealerships will stand behind their used inventory. 
Another detail to consider is checking out certified, pre-owned inventory as well. Certified pre-owned vehicles have been through a very thorough inspection process that guarantees the quality and reliability of the vehicle. 
Then research the actual vehicle before closing any deals. Here's where you will want to drive the vehicle, get it inspected, and make sure you get to know the car. 
Mileage, Maintenance, and History
Finally, take a look at the details of the specific car you have narrowed your search down to. What kind of mileage does it have? Take the time to figure out whether this mileage is reasonable. You might also want to determine whether it's highway mileage or city mileage. 
Next, check out any maintenance records and history. Has the car been properly maintained with routine oil changes and dealer care? Ideally, you will want to see maintenance history that uses a certified shop for everything. At the same time, as long as maintenance has been performed properly and timely, this is still ok. 
From there, you want to know whether the vehicle has been in an accident or been affected by flooding. Sometimes these details are harder to determine, but you can find out when you pay attention to the records, research the VIN, or get the vehicle inspected before finalizing your purchase. 
Find the Perfect Ride in YOUR Price Range Today! 
With a little bit of effort and the support of a reliable dealership, you can find many great options for a vehicle under $20K. Take the time to know your options and do the research to ensure you get a quality ride. 
If you're in the market for a new or used vehicle, no matter your budget, we can help! Come see us at Genesis Alfa Romeo to find the perfect ride for your needs.