How Detroit Residents Can Get Financing for the New 2024 Alfa Romeo Tonale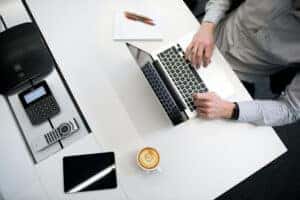 If you're considering buying a new 2024 Alfa Romeo Tonale, it's a good idea to take a look at your financing options. Financing a vehicle, such as the 2024 Alfa Romeo Tonale, is a great way to own the vehicle of your dreams while splitting the total cost into monthly payments. 
When you're ready to move forward, the team at Genesis Alfa Romeo in Macomb can help. We are proud to be a part of the greater Detroit community and help residents find the car of their dreams! 
Without further ado, here's everything you need to know about securing financing for the 2024 Alfa Romeo Tonale: 
How to Apply for Financing in Birmingham
Whether you're a resident of Birmingham or Royal Oak, applying for financing is made easy with Genesis Alfa Romeo. 
To access our secure online finance application, visit our homepage and click on "Shopping Tools" at the top. Then, click on the "Apply for Financing" link. This will bring you to our online application. The first thing you'll have to do is fill out whether you're applying as an individual or a business. 
Once you choose your application type, enter your name, phone number, and email address to move on to the next step. You'll go through a series of questions that ask you about your address, co-applicant information (if applicable), vehicle information, and employment/income. 
After everything is filled out, you'll have a chance to review your information before submitting your application. If all is good, click submit and find out what you're approved for within minutes. 
If you're approved, just let us know the approved amount and we'll help you find the right 2024 Tonale for you. It's that simple!
Why Should Farmington Hills Residents Get Pre-Approved for Financing? 
For residents of Farmington Hills and Troy, the first big benefit of pre-approval is that it gets you behind the wheel of your chosen car faster. While there's nothing wrong with getting pre-approved at the dealership, doing so ahead of time will save you a lot of time.
The second benefit is that it can minimize any stress you may face during the car-buying process. Though getting a new car is exciting, the process may be stressful if you don't know what kind of car you can afford. Far too often, people may visit a dealership with a car in mind only to find out that it's a little outside their budget. This can be an incredibly stressful situation to deal with. But when you're pre-approved, you eliminate situations like this from happening. 
And last but not least, getting pre-approved allows you to calculate how much your monthly payments would be and what you can comfortably afford. This insight gives you greater buyer confidence. 
If you want to get pre-approved for financing but have questions, our staff is happy to help! Just give us a call at 586-300-3198. We'll answer any questions you have about the financing process, including how much your monthly payments will be if you trade in your vehicle or put money down.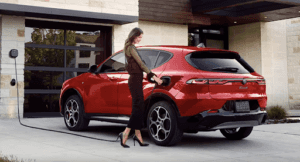 Get to Know the Alfa Romeo Tonale Better!
The Tonale takes your driving experience to a whole new level. It comes with a slew of technologically-advanced safety features, including: 
LaneSense Lane Keep Assist

Forward Collision Warning with Full Stop

Driver Attention Alert

Intelligent Speed Control 

Intelligent Adaptive Cruise Control 

360-Degree Camera

Blind Spot Monitoring with Rear Cross Path Detection

Lane Centering

Rear Seat Reminder Alert

Traffic Jam Assist
In addition to these advanced safety features, the Tonale's engine has been named Best-in-Class for both horsepower and pound-feet of torque at 285 and 350, respectively. 
For an even smoother driving experience, the Tonale also comes with a DNA Drive Mode Selector, which allows you to choose from four drive modes for the optimal driving experience regardless of the current road conditions. These drive modes include Natural Mode, Dynamic Mode, ESC Off, and Advanced E. 
Get Pre-Approved for the 2024 Alfa Romeo Tonale Today!
These features are just a little taste of what the Tonale has to offer you and your driving experience in Bloomfield Hills. Experience it today by visiting Genesis Alfa Romeo and scheduling a test drive!
Our dealership is conveniently located at 18181 Hall Road, Macomb, MI 48044. From applying for financing to driving off the lot, our staff is here to make your car-buying process as easy as can be. Come say hi and see how the 2024 Alfa Romeo Tonale can elevate your driving experience!