How to Order a Custom Alfa Romeo in Birmingham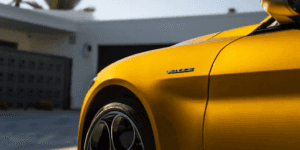 Imagine you're confidently gliding down the sun-dappled avenues of Birmingham, Michigan, nestled in the plush comfort of a brand-new Alfa Romeo. This isn't just any Alfa Romeo; it's a vehicle meticulously tailored to echo your style and preferences. This enticing vision is not merely a dream; it's a possibility made tangible by Genesis Alfa Romeo.
At Genesis Alfa Romeo, we provide an exclusive service that allows you to be the architect of your own Alfa Romeo right from the factory. This bespoke approach lets you infuse your vehicle with your unique personality and lifestyle. From the gleam of its exterior paint to the intricacies of its cabin features and the practicality of its accessories—every aspect of your Alfa Romeo can be customized to your precise specifications.
Our team at Genesis Alfa Romeo isn't just here to sell you a car; we're here to help you craft your automotive masterpiece. Whether you need advice on color combinations, feature selections, or accessory options, we can make your journey toward owning a personalized Alfa Romeo as seamless and enjoyable as possible. Immerse yourself in the thrilling experience of creating a truly one-of-a-kind vehicle, and let Genesis Alfa Romeo bring your vision to life.
Customer Benefits for Custom Factory Orders
Customizing your Alfa Romeo from Genesis Alfa Romeo opens up a world of possibilities. You become the artist, designing your dream vehicle from various choices.
First, you can select the color that best represents your personality. Whether you prefer classic black or daring red, the decision is yours.
Next, you can select the options that matter most to you. Are you a tech enthusiast? Do you value comfort above all? Opt for the advanced infotainment system. Choose the luxurious leather seating.
Last, you can add accessories that enhance your driving experience. Whether it's a rooftop cargo box for those adventurous weekends or premium floor mats for added luxury, these finishing touches make your Alfa Romeo truly yours.
Start Your Custom Order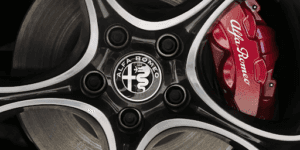 Embarking on your custom Alfa Romeo journey with Genesis Alfa Romeo is a user-friendly experience. To initiate your custom order, you only need to navigate to our intuitive website. You'll find a dedicated button labeled 'Start My Custom Order.' With a click, you'll be transported to a new page to gather the necessary information about your desired specifications for your dream Alfa Romeo.
From the vibrant color palette to the plethora of cutting-edge features and practical accessories, you can gradually bring your vision to life.
We understand that customizing your vehicle may involve several decisions, and you might have questions or need guidance along the way. That's why our expert sales consultants are always at your service. They possess in-depth knowledge about all aspects of Alfa Romeo's customization process. They can provide valuable insights to ensure your choices reflect your lifestyle and aesthetic preferences.
Our commitment at Genesis Alfa Romeo is to make your custom ordering process as smooth and enjoyable as possible, transforming your dream Alfa Romeo into a reality. You can connect with our sales consultants in the way that best suits your comfort and convenience. Whether you prefer an in-person meeting at our dealership, a phone call, an email exchange, or even a text conversation, our team is flexible and ready to assist.
Wait Time for Your Custom Order

As soon as your order is finalized, the enchantment of the customization process truly takes flight. Your bespoke Alfa Romeo transitions from a dream to a work-in-progress, with each element meticulously crafted to align with your specified choices. This isn't just assembly – it's a labor of love, a testament to Alfa Romeo's commitment to individuality and excellence.
The timeline for your custom order can fluctuate based on various factors, including the specific model you've chosen and the complexity of the features you've selected. As a general guideline, most custom orders transition from concept to completion within a window of 4 to 12 weeks.
During this period, transparency is our priority. Our dedicated team will maintain an open communication line, providing timely updates about your vehicle's progress. You'll receive updates on key milestones in the build process and an estimated arrival date. From the moment your Alfa Romeo enters the production line to when it's ready to roar to life, we will keep you informed every step of the way.
When your custom Alfa Romeo is ready, it's a moment of celebration. To ensure a seamless handover, your dealership representative will contact you. They will confirm the arrival of your vehicle, provide any additional information necessary to complete the sale, and, most importantly, schedule a convenient time for the final delivery of your new Alfa Romeo.
Order Your Next Custom Order with Genesis Alfa Romeo Today!
Driving a custom Alfa Romeo is not just about owning a car; it's about expressing your unique style and enjoying a personalized driving experience. At Genesis Alfa Romeo, we make bringing your vision to life easy with our simple online custom vehicle ordering process.
Embrace the thrill of commanding the streets of Birmingham in your very own custom Alfa Romeo. Our friendly and knowledgeable staff are always ready to answer any questions and guide you every step of the way. Visit our website today to start your custom order, or contact us for more information. Your personalized luxury driving experience is just a click away.